AMERICAN V8 ENGINES FOR CLASSIC AMERICAN CARS, HOT RODS AND MORE IN NORWICH, NORFOLK. UK
We supply and rebuild engines and transmissions (gearboxes) for Classic American cars, Muscle Cars, Hotrods and Kit/Replica cars. Engines and parts for Classic American and Muscle cars. From a standard engine rebuild to high horsepower performance builds, engines built to your specifications, from a short block to full 'turnkey' engines. We are based in the United Kingdom.
Most Major Credit Cards accepted.
We cater for a wide selection of American manufacturers including: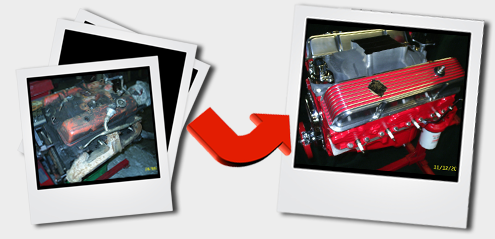 Chevrolet
Pontiac
Buick
Oldsmobile
Chrysler
Plymouth
Dodge
Ford
Cadillac
Rover